Social entrepreneur Marijo Upshaw joins Ilitch School faculty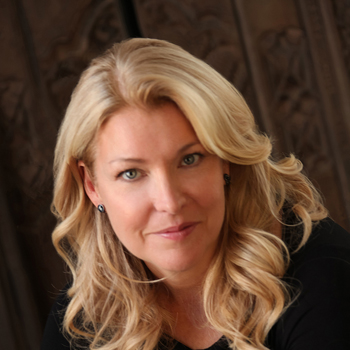 The Mike Ilitch School of Business welcomes experienced social entrepreneur Marijo Upshaw, MSW, MBA, as a part-time faculty member in its entrepreneurship and innovation program. Upshaw will teach Special Topics: Social Entrepreneurship & Innovation (EI 5900 / EI 7800) in the spring/summer 2018 semester.
Upshaw also organized the upcoming conference "Social Entrepreneurship: The Emerging Role of Social Innovation and Social Enterprise in Southeast Michigan," to be held April 6 at Wayne State.
Her career has spanned over 25 years at the social administration, leadership and management level. She also teaches in the Wayne State School of Social Work and serves on the school's Entrepreneurship Committee.
Previously, she was a principal and national program director of Social Work p.r.n., a national provider of social work staffing services across fields of practice.
Upshaw also served as the Leader of Financial Services for Goodwill Industries of North Central Wisconsin, Inc. (Goodwill NCW), leading the organization's portfolio of mission programs to help vulnerable populations build financial capabilities that touched the lives of 10,000 people annually. Programs she led included a consumer credit counseling agency, HUD housing counseling and foreclosure prevention services, a Volunteer Income Tax Assistance (VITA) program, and a microbusiness development program that offered would-be and current entrepreneurs business development services, business coaching and linkage to micro-lending services and other forms of capital to start or grow their small business.
Currently, Upshaw consults and volunteers her time to help build mission capacity for numerous grassroots and nongovernmental organizations (NGOs) serving the humanitarian needs of Syrian internally displaced persons and refugees. She serves on the advisory board of the International Community Action Network (ICAN) based at McGill University, where she consults with the organization on a special program to build social work capacity for Syria by educating and training Syrian nationals in rights-based social work practice.