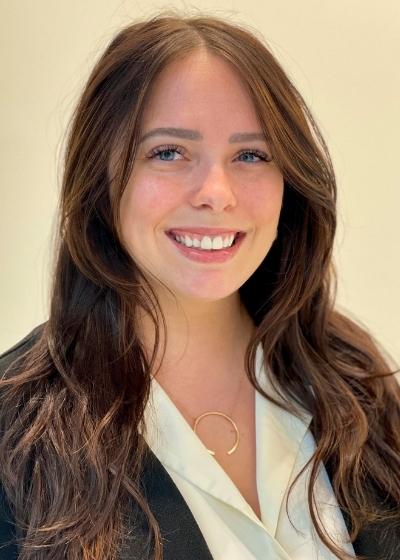 Title
Associate Director of Philanthropy
Phone
313-577-6273
Email
Alex Reeds
Biography
Alex Reeds earned her Bachelor of Science in psychology from Ferris State University, where she cultivated her passion for philanthropy as the director of the largest student-run service project in the state of Michigan, the BIG Event.
She joined the Mike Ilitch School of Business in March 2022 after beginning her career at the University of Michigan, first with the National Major Gifts Program and then as a member of the Penny W. Stamps School of Art & Design where she oversaw the development of alumni and leadership boards, overhauled stewardship efforts and cultivated prospects across the state of Michigan. She brings a deep understanding of prospecting and cultivation efforts and an enthusiasm for stewarding donors.
When she is not working to support the Ilitch School and its students, Reeds is pursuing an M.B.A. of her own at Wayne State and enjoys running, painting, cooking, and hiking with her dog Cow.