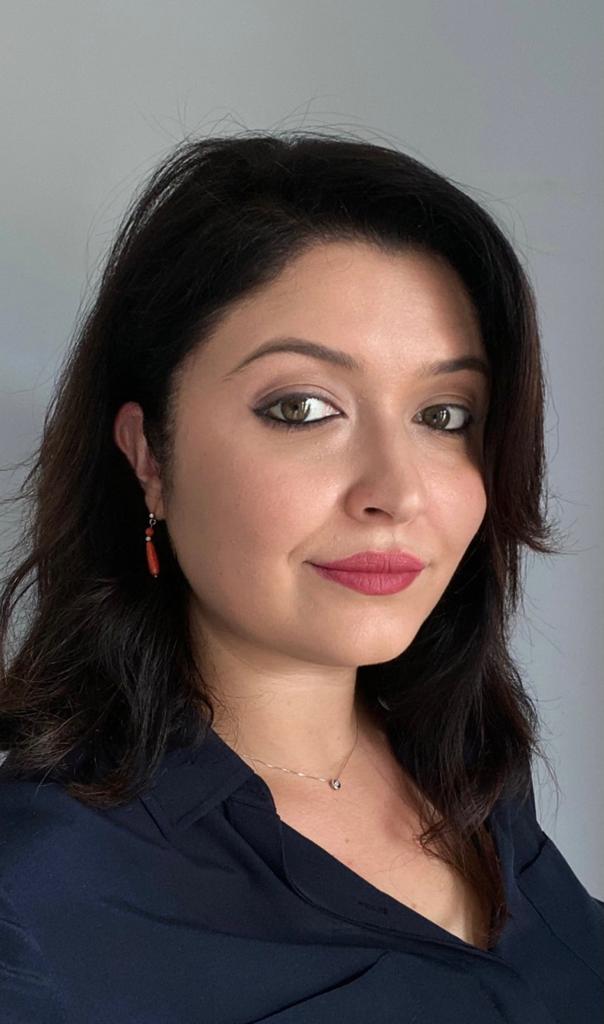 Title
Assistant Professor of Finance
Phone
313-577-6884
Email
Office
Mike Ilitch School of Business
2771 Woodward Avenue
Room 376
Detroit, MI 48201
Francesca Toscano
Academic Programs
Expertise
Financial Economics
Applied Economics
Behavioral Economics 
Credit ratings
Regulations
Role of equity analysts
Dynamics of CEO turnover
Trade Credit
Policy Uncertainty
Debt Maturity Structure
Education
2017, Ph.D. in Economics, Boston College, Chestnut Hill, MA
Dissertation Title: "Essays in Corporate Finance: Credit Ratings, Equity Analysts and CEO Turnover"
2014, M.A. in Economics, Boston College, Chestnut Hill, MA
2011,  Master in Economics and Finance, XV edition, University of Naples Federico II, Naples, Italy
2010,  M.Sc. in Economics, Summa cum Laude, University of Salerno, Salerno, Italy
2008, B.A. in Economics and Finance, Summa cum Laude, University of Salerno, Salerno, Italy
Research and teaching interests
Research Interests:
Corporate Finance
Corporate Governance
Monetary Economics
Financial Economics
Teaching Interests:
International Finance
Business Finance
Corporate Financial Management
Empirical Corporate Finance
Publications
Top Executive Gender, Corporate Culture, and the Value of Corporate Cash Holdings with Sudip Datta (Wayne State University) and Trang Doan (Eastern Illinois University), Journal of Financial Stability, 2023, Accepted.
The Declining Trend in Trade Credit Ratios; The Impact of Firm-Specific and Macro-Factors (co-authored with R D'Mello and M. Gruskin), Review of Financial Economics, October 2021.
Top Executive Gender, Board Gender Diversity, and Financing Decisions: Evidence From Debt Structure Choice (co-authored with S. Datta and T. Doan), Journal of Banking and Finance, Vol. 125, April 2021.
Policy Uncertainty and Short-Term Financing: The Case of Trade Credit (co-authored with R. D'Mello), Journal of Corporate Finance, Vol.64, October 2020.
Does the Dodd-Frank reduce the conflict of interests of credit rating agencies?, Journal of Corporate Finance, Vol. 62, June 2020
Presentations
"Does the Dodd-Frank Act Reduce the Conflicts of Interest Faced by Credit Rating Agencies?" 
Northern Finance Association Meeting, Charlevoix, September 2018.
Southern Finance Association Meeting, Florida, November 15 – 18, 2017
Federal Reserve Bank of Boston, January 2017
Wayne State University, Department of Finance, November 2016
Finance and Economics Conference 2016, Frankfurt am Main, Germany, Lupcon, August 2016
CSEF Lunch Talk, University of Naples, May 2015
Dissertation Workshop, Department of Economics, Boston College, (March 2015, December 2015, September 2016)
"CEO Turnover and Credit Rating Changes: Theory and Evidence" (co-authored with A. M. C. Menichini)
Southern Finance Association Meeting, Florida, November 15 – 18, 2017
13th Csef-Igier Symposium on Economics and Institutions, Capri, 26-29 June, 2017
Financial Management Association Conference, Lisbon, June 22-23, 2017
World Finance Conference, Sardinia, July 26-28, 2017
Dissertation Workshop, Department of Economics, Boston College, (March 2016)
"Suppliers as Financiers of the Last Resort: The Effect of Exogenous Changes in Analyst Coverage on Trade Credit" (co-authored with T. J. Chemmanur)
Financial Management Association, New Orleans, 23-26 October, 2019
Midwest Finance Association Meeting, Chicago, March 2019
Wayne State University, Brown Bag Seminar, October 2018
"Credit Rating Agencies, Equity Analyst Recommendations and Information Flows to the Bond and Stock Markets" (co-authored with T. J. Chemmanur and I. Karagodsky)
Financial Management Association, New Orleans, 23-26 October, 2019
"Policy Uncertainty and Short-Term Financing: The Case of Trade Credit" (co-authored with R. D'Mello)
Eastern Finance Association Meetings, Boston, April 2020
Wayne State University, Brown Bag Seminar, February 2019
"The Declining Trade Credit Ratio Puzzle" (co-authored with R. D'Mello and M. Gruskin)
Financial Management Association Meetings, New York, October 2020
Eastern Finance Association, Boston, April 2020
Courses taught by Francesca Toscano
Fall Term 2023 (current)
Winter Term 2023
Fall Term 2022
Fall Term 2021