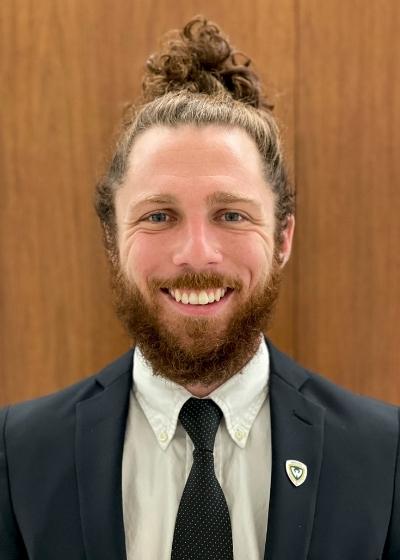 Title
Academic Advisor I
Phone
313-577-4510
Email
Office
Mike Ilitch School of Business
Frederick Hessler Student Success Center
2771 Woodward Ave.
Suite 101
Detroit, MI 48201
Kevin Papuga
Biography
Kevin Papuga is an academic advisor with the Wayne State University Mike Ilitch School of Business. He is a Wayne State alumnus who earned a his bachelor's with a concentration in public relations from the College of Fine, Performing and Communication Arts. Kevin also had the honor of delivering the commencement address for his graduating class. He will be pursuing a master's concentrating in communication studies in preparation for a doctoral program, where he will concentrate on intergenerational communication.
Kevin is passionate about helping students overcome academic and personal challenges through the simple art of making conscious and intentional choices. He believes that life is a series of choices and consequences, and so if we can control our choices in the present, we can obtain our ideals in the future.
When he is not advising, Kevin likes to play and watch soccer, snowboard, stay active outdoors, spend time with family, read, write and travel.
"Know where you have come from, anticipate where you are going and be grateful for where you are." -Kevin Papuga