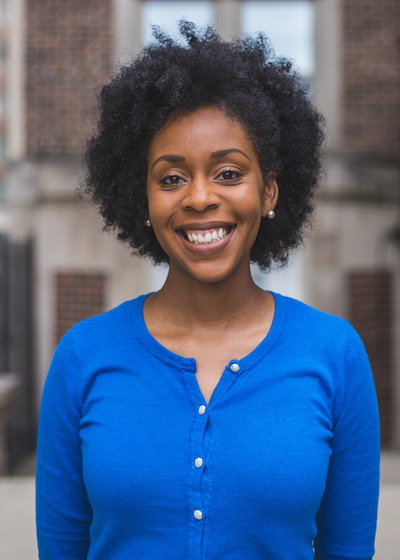 Title
Diversity and Inclusion Program Manager
Phone
313-577-0847
Email
Office
Mike Ilitch School of Business
2771 Woodward Avenue
Room 207
Detroit, MI 48201
Lynita Taylor
Expertise
Diversity and inclusion, student success, K-12 outreach and community engagement.
Biography
Lynita Taylor is the diversity and inclusion program manager for the Wayne State University Mike Ilitch School of Business PwC MPREP Scholars, which aims to recruit and retain a diverse body of undergraduate students and to prepare them for careers in accounting and financial services. Taylor gained experience in strategic program development and community engagement through her previous role as a staffing consultant at Plante Moran. There, she oversaw and expanded the company's diversity and inclusion programs, which are dedicated to the development of diverse business career candidates and minority professionals. She has also served as an admissions counselor at the University of Detroit Mercy.

Taylor considers herself a Detroiter, having now spent the majority of her life in the local community. Her professional responsibilities connected her to a large geographic footprint of local school districts throughout Detroit, Flint and Toledo. Taylor is also a tutor for the Circle of Brotherhood Mentoring Program at Second Ebenezer Church on the east side of Detroit. She approached the leaders of this program with an offer to be the only female adult tutoring this group of academically at-risk teens boys. The leaders, though skeptical, gave her an opportunity to serve; they soon saw her ability to hold students accountable academically while convincing the students that they could equip themselves to succeed in a broad world of professional opportunity. She continues in that ministry today and is driven by helping young men with many issues in their lives feel good enough about themselves to do their best work.

Taylor bring this enthusiasm to her work at Wayne State, aiming to empower diverse students to battle feelings of intimidation and realize that they have a place in the professional world. Her vision for this program is to sponsor and then mentor students, while providing them with the resources to navigate the personal and professional pathways of their careers.

Taylor holds a bachelor's in business administration/marketing and an MBA from the University of Detroit Mercy.