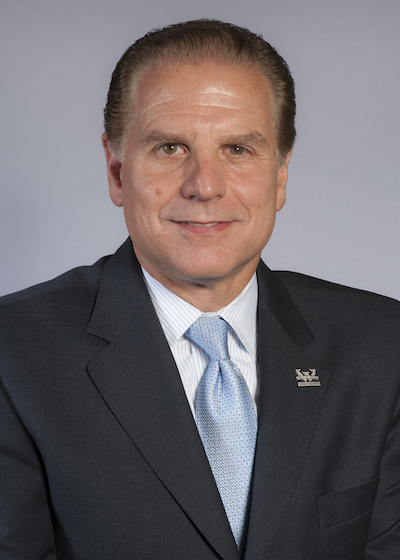 Title
Executive in Residence
Email
David Leone
Biography
David Leone, who earned his MBA from Wayne State in 1985, serves as Executive in Residence for the Mike Ilitch School of Business. He was the 2017 recipient of the school's signature Distinguished Alumni Award.
Leone recently retired from his role as Executive Chief Engineer, Launch Excellence, at General Motors, where he led a cross-functional effort across the GM enterprise to assess and drive improvements to the way the company brings new vehicles to market.
Previously, Leone served as Executive Chief Engineer for Cadillac and Global Performance Luxury Cars, a position created to drive brand focus through product content, design, engineering and commercialization. He was the leading force behind such vehicles as the award-winning Cadillac ATS, the 2013 North American Car of the Year; the 2014 Cadillac CTS, which was named MotorTrend's Car of the Year and placed on Car and Driver's 10 Best Cars and Road & Track Best of Everything; as well as the 2016 Chevrolet Camaro, named MotorTrend Car of the Year.
Prior to this appointment, Leone was the Global Vehicle Line Executive and Global Vehicle Chief Engineer, RWD and Performance Vehicles. In this position, he received numerous awards for the 2008 CTS, including MotorTrend's Car of the Year, Car and Driver's 10 Best Cars and a Consumer Reports Recommended Buy. He also held the position of Vehicle Chief Engineer for the XLR, Director of Interiors and Program Director.
Leone earned his bachelor of science in mechanical engineering at Oakland University. He serves on the Mike Ilitch School of Business Board of Visitors and has been a member of the Society of Automotive Engineers for years.