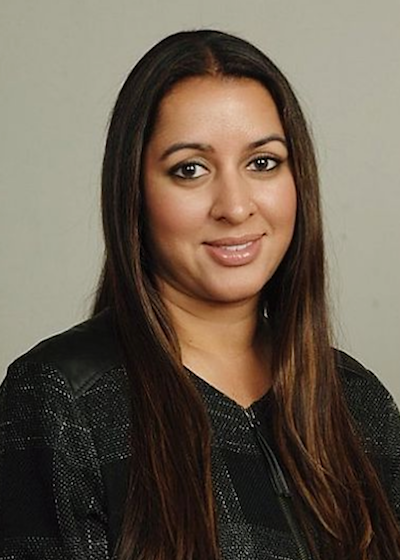 Title
Ph.D. Student / Graduate Assistant
Email
Office
Mike Ilitch School of Business
2771 Woodward Avenue
Room 452
Detroit, MI 48201
Avani Pimputkar
Academic Programs
Education
B.S. in Management & Information Systems, Wayne State University, 2002
M.S. in Management, Walsh College, 2008
Biography
Avani Pimputkar returns to Wayne State University as a Ph.D. student pursuing research studies in the field of organizational behavior. A Michigan native, Avani graduated from Wayne State University in 2002 with a Bachelor of Science in Business Administration focusing on management and information systems, followed by a Master of Science in Management from Walsh College. She has over 16 years of experience as a leader in the financial services industry where she helped several financial institutions advance in the areas of management/coaching, sales/service, communication/marketing and education/training. She has also committed to bettering the communities she has lived and worked in by holding private and public seminars regarding important financial matters, such as saving for college or retirement and using credit wisely. Avani hopes to earn her Ph.D. by conducting research related to diversity, discrimination, work-family balance, and leadership. She lives in Novi with her husband and 3 children and enjoys traveling, art, reading and spending time with her large extended family.
Presentations
Piszczek, M.M. & Pimputkar, A.S. A resource-based perspective of work-family conflict through the life course. Presented June 2018 at the Work and Family Researchers Network Conference, Washington D.C. (Presenter).

Piszczek, M.M. & Pimputkar, A.S. Age, well-being, and work: Effects of flexible and shift-based schedules across working lives. Presented August 2018 at the Academy of Management Annual Meeting, Chicago, IL. (Presenter).